The digital marketing tides are shifting and many companies are looking for fast, effective ways to position their brands in front of high-converting customers. Increase your search engine visibility and get immediate results with Eskay Marketing's PPC management services.
You've Finally Found the Right Digital Marketing Company With Answers
Eskay Marketing has all the solutions you've been searching for. Don't let another day go by where your competitors are looking down on you! It's time to be discovered!
Make the Right Decisions for Your Brand With PPC Advertising
Today, the digital landscape keeps growing and websites are proliferating at warp speed. From small companies and franchises to eCommerce businesses and entrepreneurs, almost everyone is on the internet, figuring out advertising avenues and maximizing all possible conversion paths. Increased marketing opportunities, however, come with greater challenges.
Despite the availability of advertising tools and digital marketing channels, some businesses remain invisible to their target audience. As a result, market players are in an uphill battle, barely making progress with their internet marketing efforts.
Major challenges online companies face:
Increased competition
Surge in ad blockers
Strict industry regulations
Changing customer demands
High digital ad spending
Varying market standards
Elusive consumers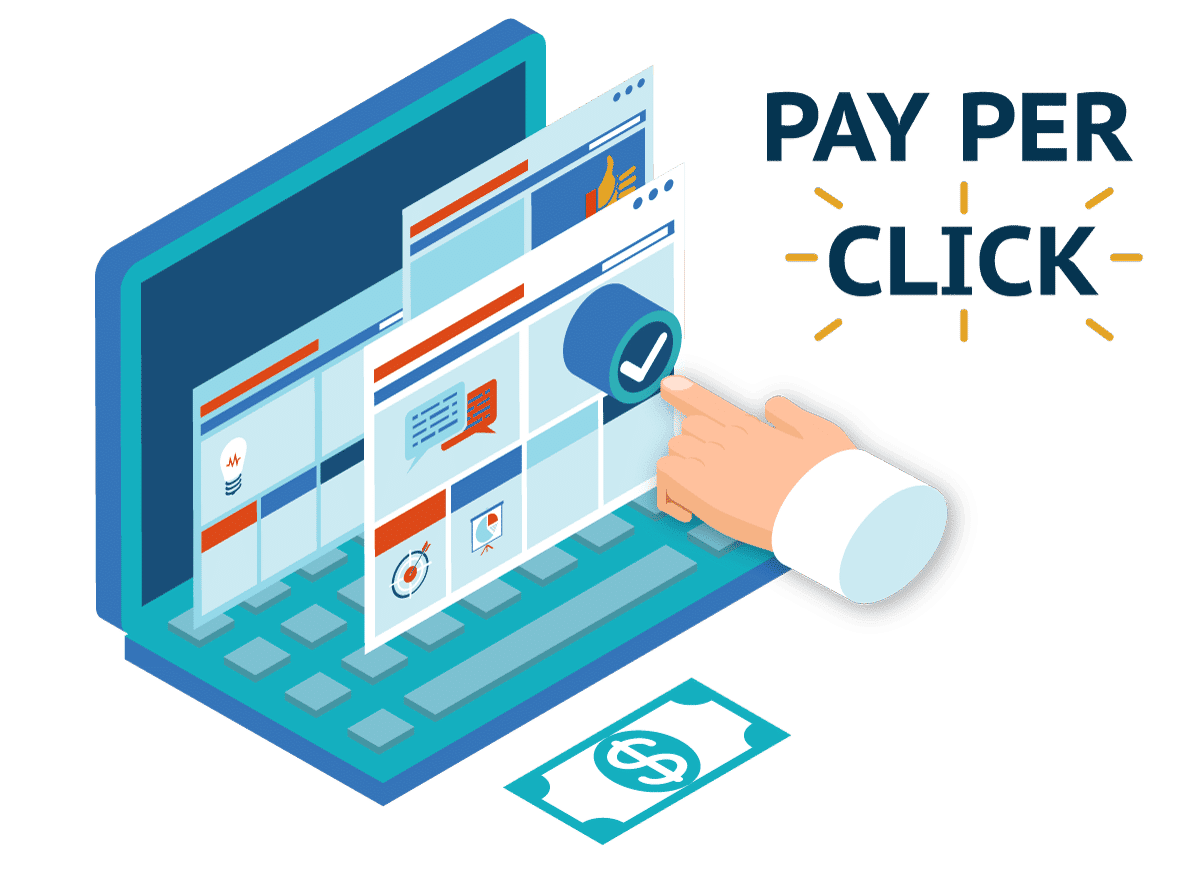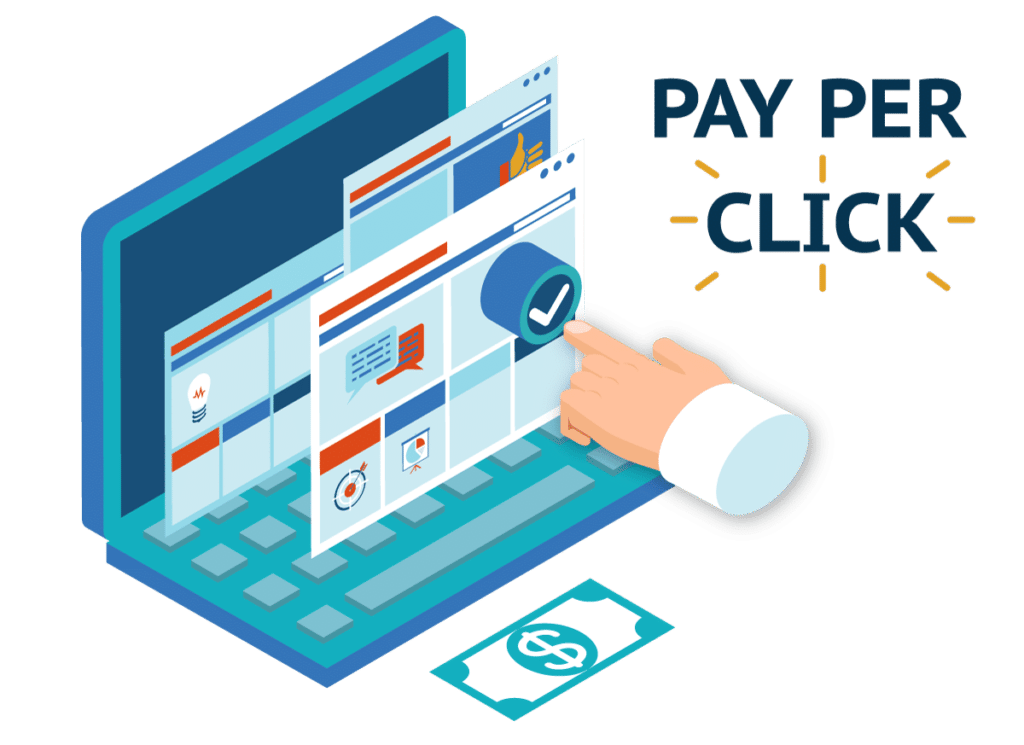 Even social media marketing has become a big hurdle for many companies. Before, social media platforms allowed businesses to reach millions of prospects worldwide for free. Over time, social media giants have started launching ad regulations that require advertisers to pay more to get their content in front of their ideal customers. This becomes an issue because not all marketers have the capacity and resources to launch and support ongoing social media campaigns at scale.
Besides web development and social media marketing, search engine optimization (SEO) is also one of the most crucial aspects of gaining higher brand exposure. The problem with SEO and other internet marketing strategies, however, is they take time, effort, and a relatively large investment of capital before you see the results.
If you're looking for an immediate campaign boost and a fast return on investment (ROI), pay-per-click advertising is a profitable choice. Maintain full control of your paid search marketing efforts and acquire positive business outcomes with targeted PPC services.
SEO vs. PPC: Which is the Right Strategy for Your Brand?
Understanding your target demographics and analyzing their online activities are vital to determine whether PPC, organic search, or a combination of these digital marketing strategies is the best approach for your business.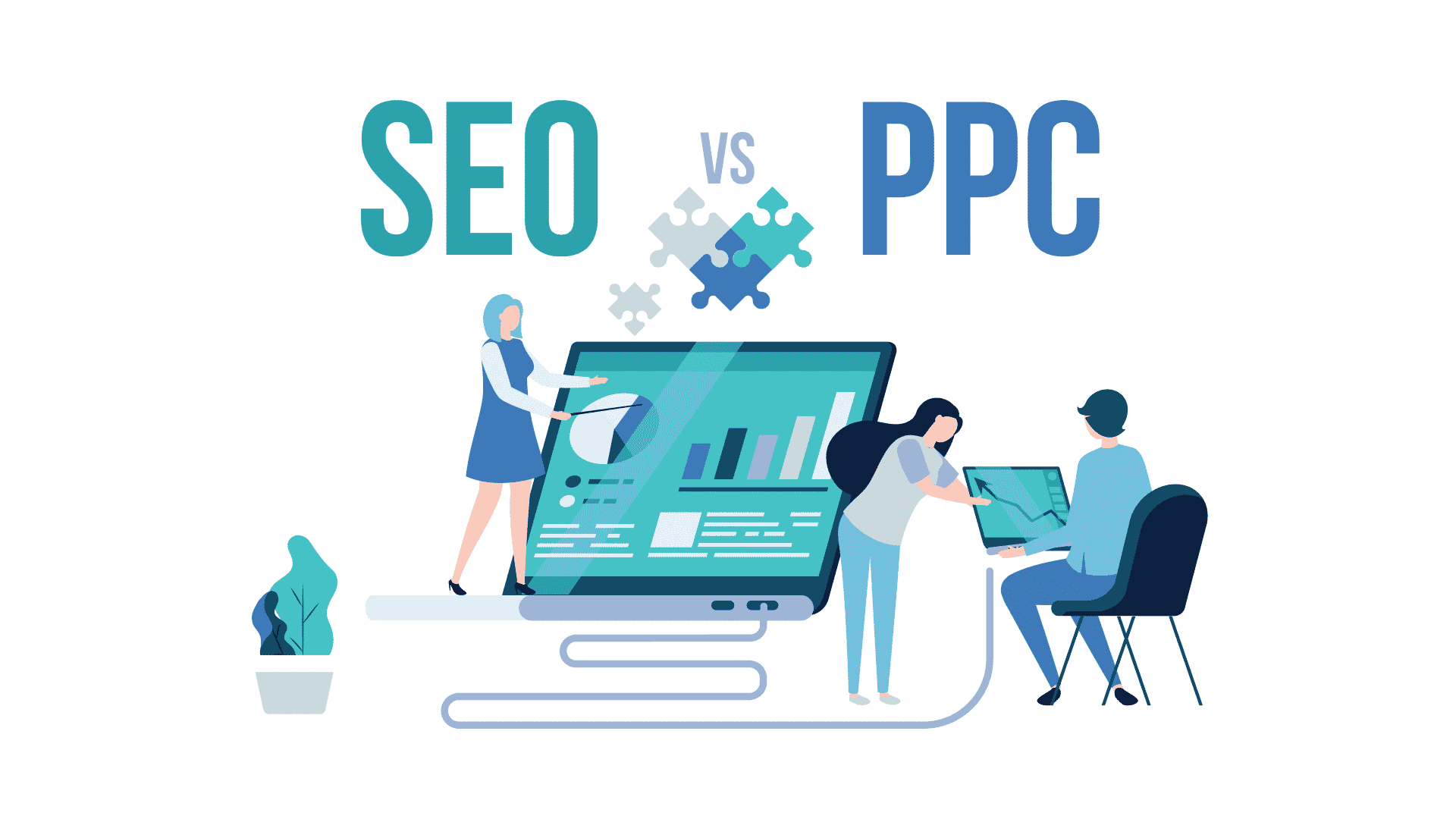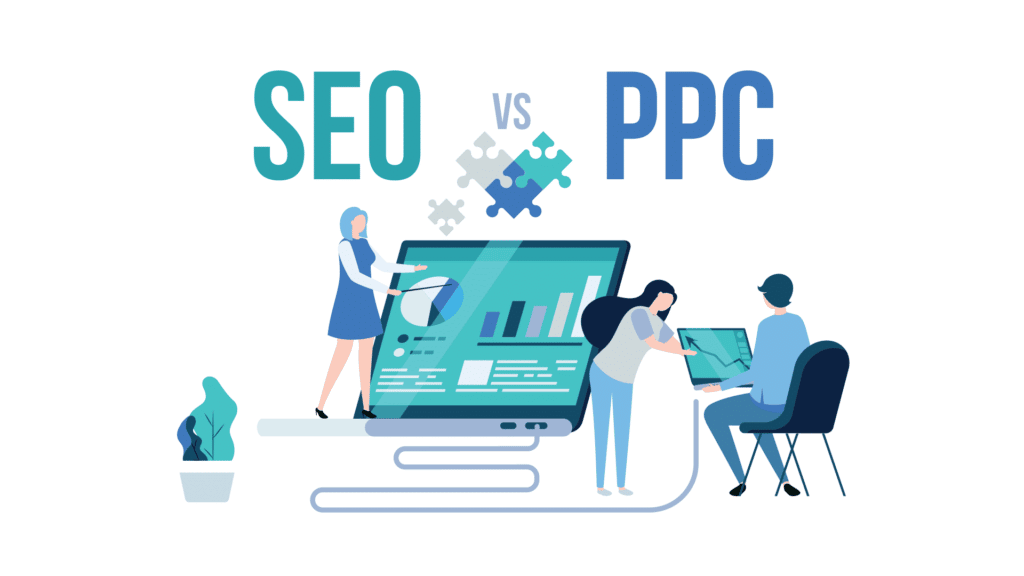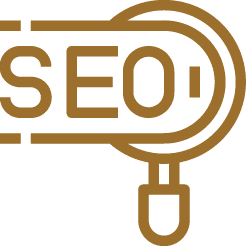 SEARCH ENGINE OPTIMIZATION
SEO is an effective way to improve your organic traffic, build brand awareness, establish online credibility and gain customer trust. Many SEO companies, however, will tell you that it takes at least four to six months before you can start seeing results with your SEO campaign. An Ahrefs study also found that only 5.7 percent of web pages rank in the top 10 organic search results for one keyword within a year of publishing. What's more, even these top-performing web pages took two to six months to rank in the top 10. SEO takes time. For this reason, many marketers relying heavily on organic search fail to achieve their marketing goals within their established timeline. If you're looking for an online marketing approach that offers complete control, provides flexibility and promises instant results, pay per click marketing is the way to go.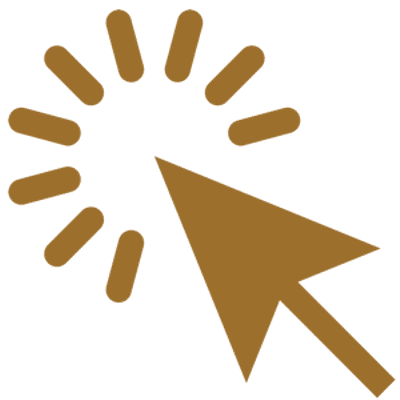 PAY-PER-CLICK
Over the years, pay per click advertising has proven its worth as one of the best and most cost-effective online marketing strategies. PPC advertising allows businesses to take charge of their ad spend and get their brand offerings in front of the right people at the right time and in the right place. Pay per click marketing provides you with laser-targeted visibility, which speeds up the customers' buying journey and boosts your conversion rate. In an ideal world, combined SEO and PPC advertising strategies work best at driving targeted results. Integrated SEO and PPC campaigns offer maximum visibility, drive relevant traffic and deliver long-term benefits. However, if you have a short window to promote your brand offerings and make an impact on your niche market, pay per click internet marketing might be the best option for you. SEO takes time. For this reason, many marketers relying heavily on organic search fail to achieve their marketing goals within their established timeline. If you're looking for an online marketing approach that offers complete control, provides flexibility and promises instant results, pay per click marketing is the way to go.
Leverage PPC Marketing and Take Advantage of Consumer Search Opportunities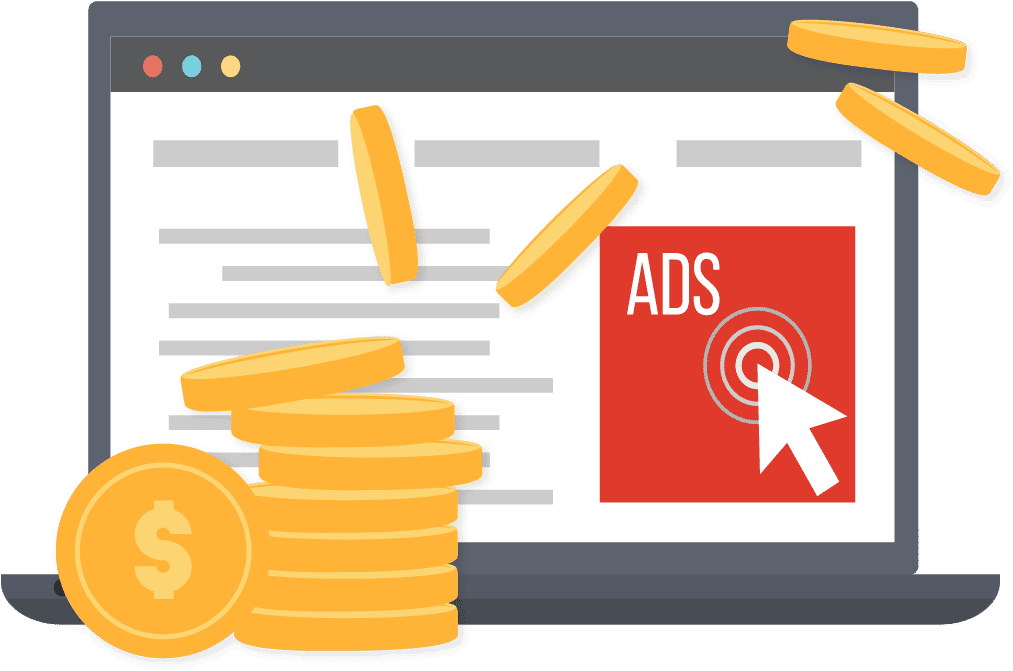 Eskay Marketing is a trusted leader in pay-per-click internet marketing. Our pay-per-click advertising company partners with various industry players and marketing professionals to increase their leads, grow brand awareness, and reach their goals.
Throughout the years, our pay-per-click marketing firm has mastered what is PPC, how it works effectively for different stakeholders, and what it entails to ensure online success. If you're still unsure whether pay per click is the right advertising model for your company, our PPC management firm is here to help you.
Learn what is PPC and explore the many ways pay-per-click advertising can take your business to new heights. Start your pay-per-click campaign today with help from Eskay Marketing's pay-per-click internet marketing experts.
What Is Pay Per Click and How Does It Work?
Grow Your Business With Optimized Paid Search Campaigns
A Hanapin Marketing report shows that 79% of marketers find paid search marketing beneficial to their business. Consequently, approximately 62% of industry players said they would continue to increase their PPC ads budget in the coming years to draw new customers looking for their services.
According to Social Media Today, more than 7 million advertisers spent a total of $10.01 billion on pay-per-click ads in 2017 alone. Evidently, pay per click has become one of the most widely used marketing frameworks for generating higher ROI. But what is pay per click and how can it ramp up your digital marketing efforts?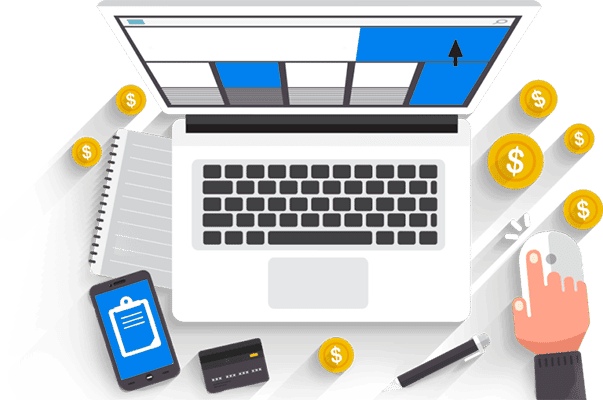 The PPC experts at Eskay Marketing explain what is paid search and how it works to guide you through the fundamentals of PPC management. By understanding pay-per-click processes, you have a better chance of launching profitable campaigns. Learn all about PPC marketing and find out how our pay-per-click marketing agency can help you achieve success.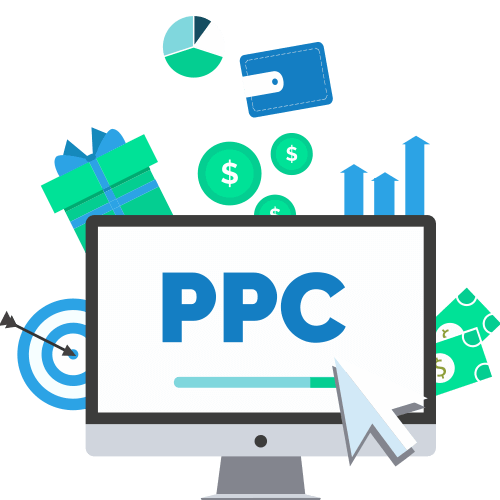 Pay per click marketing is a paid search model used to build brand awareness, promote brand offerings and gain immediate traction from specific audience segments. With PPC, advertisers only pay each time a user clicks on the PPC ads — hence the name pay-per-click.
People usually think of Google PPC when hearing or talking about what is pay per click. But pay-per-click goes beyond the Google search engine results pages (SERPs) and the Google Display Network. Social media sites, such as YouTube, Facebook, Pinterest, and LinkedIn, also use the pay-per-click model.
PPC allows marketers to place ads strategically on a variety of online marketing platforms to make their products and services highly visible to their target market. This means the advertisements you see across the web are pay-per-click ads.
What Are the Different Types of PPC Ads?
Now that you know what is paid search, the next step is to understand the different types of PPC marketing campaigns that can help you build your online presence and promote your services to the right audience. Our pay-per-click advertising agency works closely with your team to determine the appropriate PPC ads that you can use to fill your sales funnel.
There are various types of pay per click ads available, depending on your goals: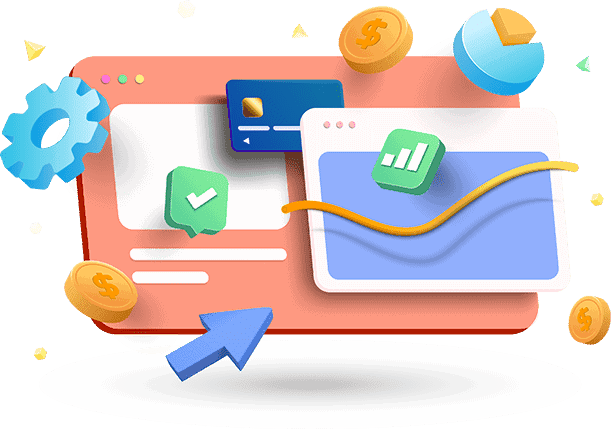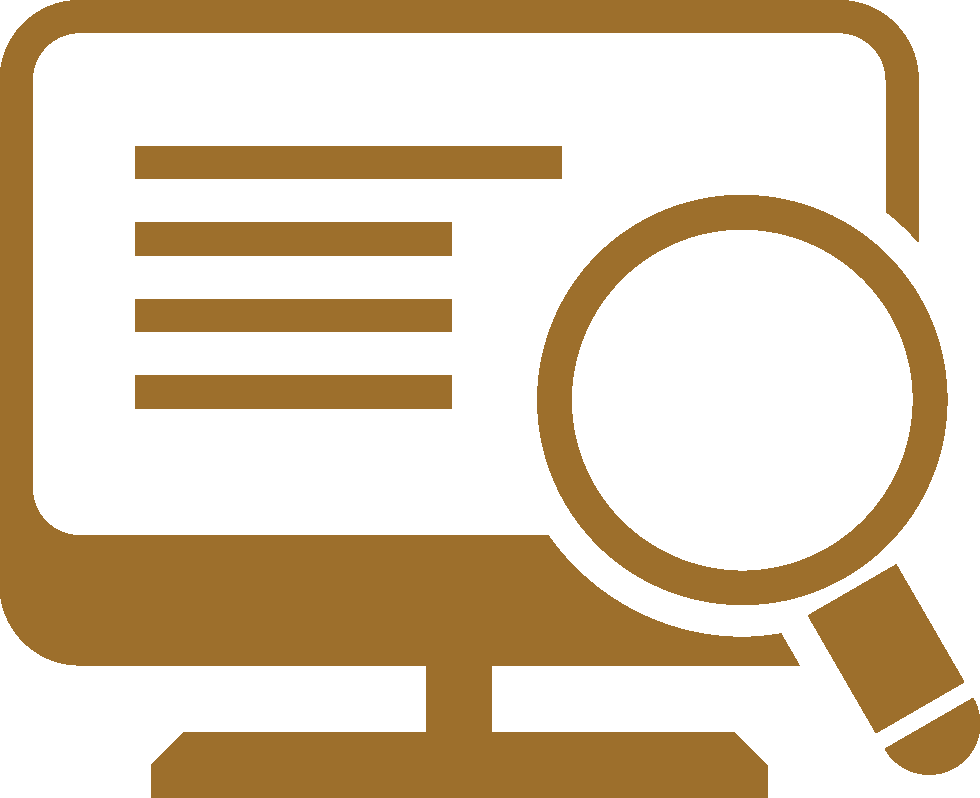 Search Ads
Search advertising is the most common form of paid search marketing. Search ads appear to prospects who are already looking for your industry or brand offerings online. These pay-per-click ads are suitable for short sales cycles or one-time campaign promotions. Our pay per click advertising firm recommends search advertising to businesses aiming to acquire strong, high-quality leads from new customers.

Display Ads
Display advertising is known for its effectiveness in reaching more than 90% of online users. Display ads appear on Google's partner websites, targeting people who visited industry-related sites. Display advertising maximizes photos and texts to capture the online users' attention and convince them to take action. Our pay per click advertising agency recommends display advertising to companies with lengthy sales cycles and niche or luxury customers.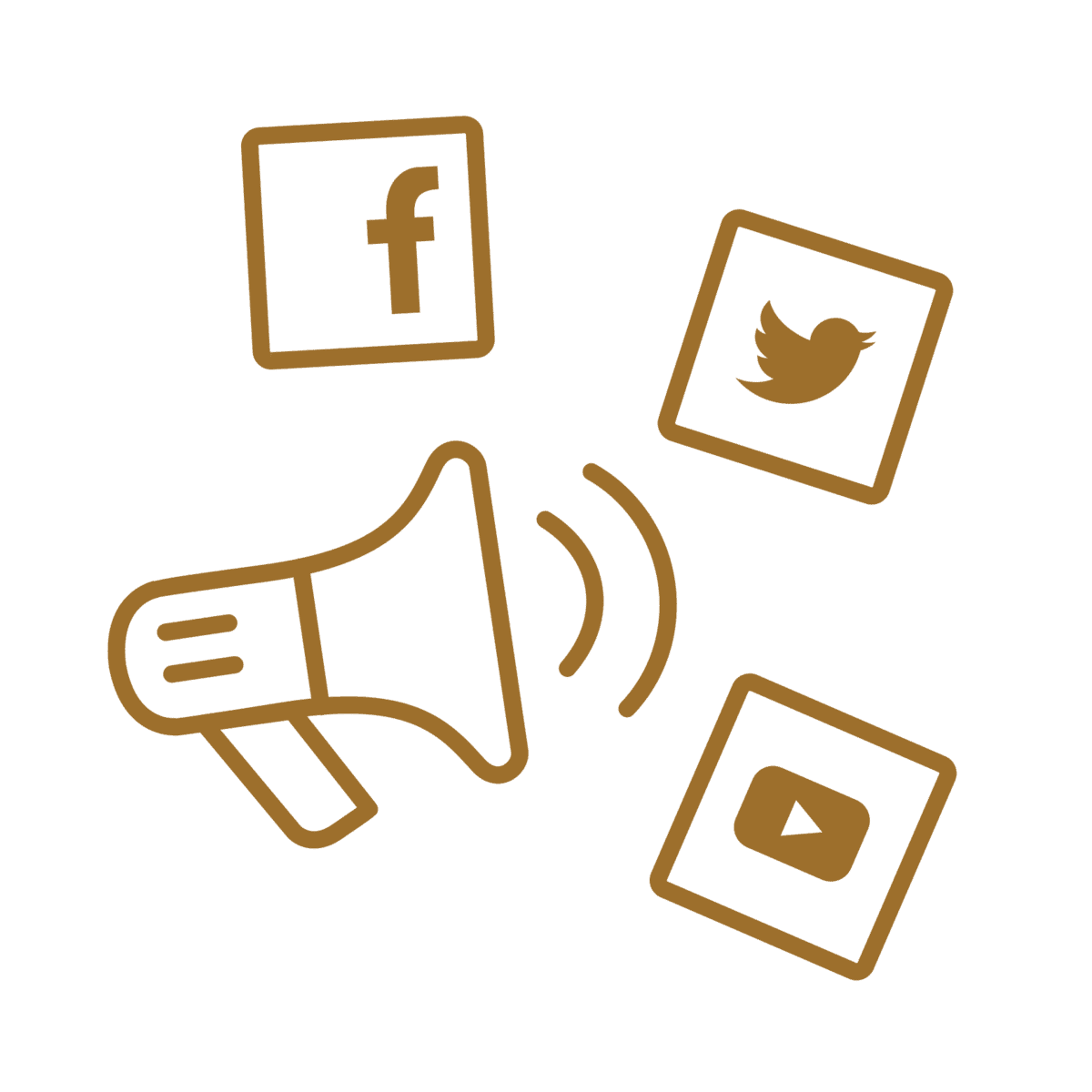 Social Ads
Social media paid advertising is the fastest-growing segment of pay per click advertising services. Social ads appear on social media platforms, such as Facebook, LinkedIn and Twitter. They are programmed to reach prospects based on their hobbies, networks and interests, among other factors. Social media advertising is suitable for brands with an active social media presence and highly-targeted customers.

Re-marketing Ads
Remarketing is one of the best ways to reach high-converting customers and double your turnovers. Remarketing ads remind people who have already visited your website to come back and compel them to convert. Unlike search advertising, remarketing is relatively cheaper because there are lower competition and highly targeted customer segments. Our PPC marketing firm uses smart PPC ad formats and extensions to produce significant results with your PPC campaign.

Google Shopping Ads
Google Shopping ads are suitable for websites with a large volume of products. These PPC ads appear in a carousel above or beside the main Google search results, allowing prospects to view the products and prices on Google SERP before they even click onto anyone's website. This means every click you are paying for has a higher chance of converting, assuming your target customers have already explored all product offerings on Google Shopping ads. Our PPC agency recommends Google Shopping to eCommerce businesses aiming to reach customers with clear buying intent.

In-stream Ads
In-stream ads are also called YouTube ads. These are pay-per-click ads that appear on YouTube search results, YouTube videos and video partners on Display Network. YouTube ads present your brand in a unique and memorable way. Recently, Facebook has launched in-stream ads, allowing companies to place advertisements in the best slots and natural breaks in video content.

Local Services Ads
Local service ads follow a pay per lead model. This means you don't have to pay for clicks that don't turn into leads. Local services advertising is only applicable to a few markets, including HVAC companies, electricians, plumbers and locksmiths. Our PPC firm partners with local service providers to make their businesses more visible to their target demographics.
Ready to partner with our pay per click marketing agency?
LET'S DISCUSS YOUR PPC NEEDS.