Dominate the above-the-fold (ATF) content of relevant search results and get found by millions of prospects across the web. Begin your search engine marketing campaign today with help from Eskay Marketing – your trusted search engine marketing company in the Dallas, Fort Worth Area.
You've Finally Found the Right Digital Marketing Company With Answers
Eskay Marketing has all the solutions you've been searching for. Don't let another day go by where your competitors are looking down on you! It's time to be discovered!
What is SEM and Why It's a Great Investment
Outpace the Competition and Grow Your Business
In today's increasingly competitive digital world, search engines have become an indispensable utility across industries and institutions, including digital marketing, healthcare, education, and eCommerce. Search engines are customer service tools that allow online users to locate diverse information on the internet, including news, blog posts, and brand offerings, and make informed decisions. Additionally, they serve as a powerful marketing platform for industry players to expand their online reach and increase brand awareness.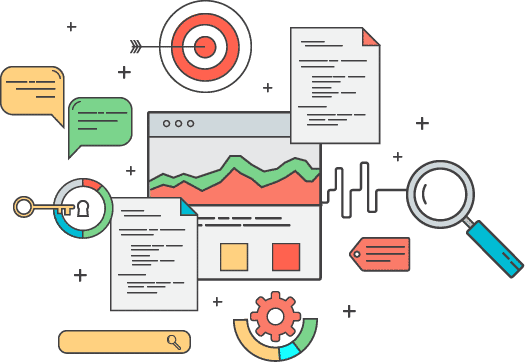 Anyone with a website can leverage search engines to promote their products and services and connect with key stakeholders. You have most likely learned about search engines in your search engine optimization (SEO) strategies, but you may not be familiar with their role in search engine marketing.
Ready to start your SEM advertising campaign? Our search engine marketing agency explains the significance of search engines in SEM and how your business can use them to speed up your customers' buying process. Learn more about search engine advertising and improve your marketing effectiveness in no time!
Search engines are software systems designed to carry out systematic online searches and deliver the best possible results based on the users' search queries. As a business owner, your goal is to ensure search engines can find your website for it to show up and rank high in pertinent search engine results pages (SERPs).
Search engines have three significant functions:
Search engines use their own web crawlers or search engine spiders to scour billions of pages on the internet and find new and updated content, such as web pages, videos, PDF files, and images. Search engine spiders fetch a few websites and follow the links on these pages to find new URLs.
In this phase, search engines store and organize the content based on the keywords, data, recency, and user engagement. The new URLs found in the crawling process are indexed in a massive database called Caffeine to be retrieved when the content on the URL matches an online user's search query.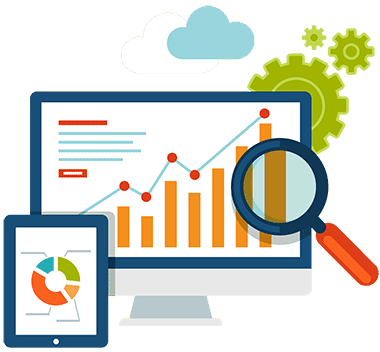 Search engines categorize web pages and rank them based on relevance to provide the most useful search results to online users. The higher your website ranks on SERPs, the greater your search visibility and significance to the query.
There are numerous search engines on the market that are set as a default with website browsers. These include Google, Bing, Yahoo, Baidu, DuckDuckGo, Yandex, Swisscows, CC Search, StartPage, and Search Encrypt.
Data by Pew Research Center shows that 1 in 4 online users or about 33 million U.S. adults use search engines to perform internet research every day. Individuals and organizations use these search engines for various reasons, including research, shopping, brand promotion, and entertainment. For businesses, search engines serve as a useful platform for gathering data, staying up to date with news and trends, and keeping track of competition and marketing. They provide search advertising opportunities that help marketers gain higher search visibility and close sales faster than through SEO alone.
Search engine advertising is key to improving your digital presence and securing better brand recognition. Most companies, however, dive into search engine marketing without fully understanding what is SEM. Some are even oblivious of the numerous SEM advertising channels available in the market. As a result, only a few marketers reap the benefits of search engine marketing solutions.
Let our search engine marketing company show you the nitty-gritty of paid search engine marketing. Read on and let's get started with your SEM digital marketing campaign.
What Is Search Engine Marketing?
Studies show that approximately 81% of consumers perform online research and spend an average of 79 days gathering information about a product or service before making a big purchase. This means the majority of online users have high purchasing intent.
Search engine advertising is one of the most cost-efficient ways to connect your brand with high-converting customers and increase your revenue. SEM advertising allows you to take advantage of consumers' online behavior and position your ads precisely when they are looking for your brand offerings and are ready to purchase.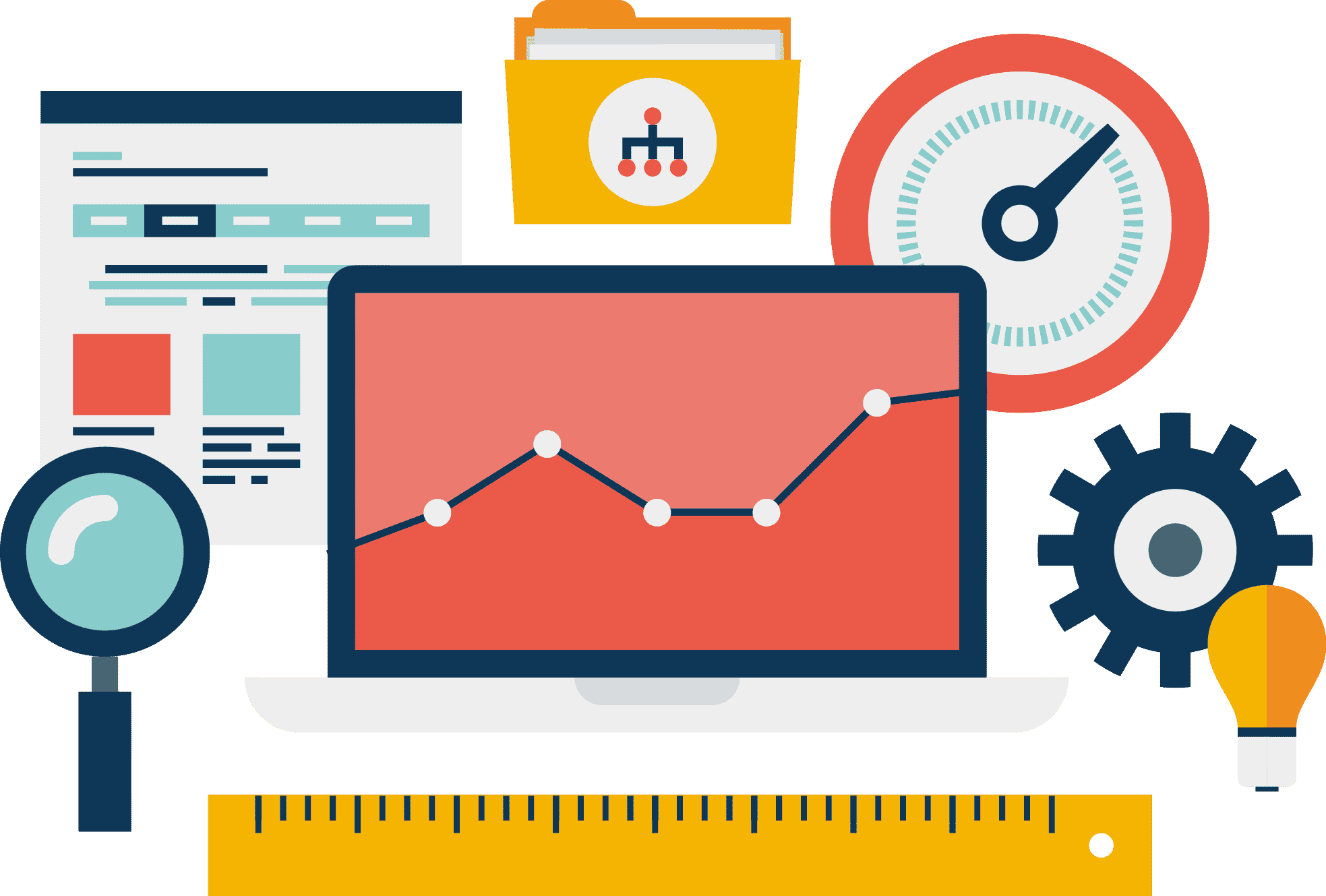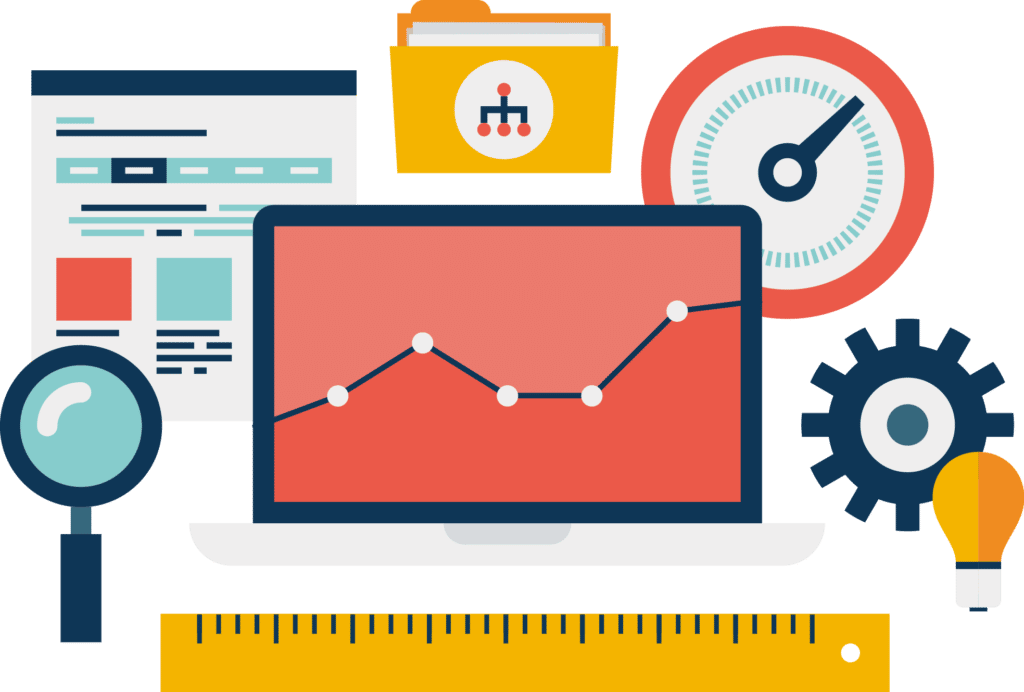 SEM is a pay-per-click (PPC) advertising strategy used to increase the visibility of your website in SERPs and reach customers at every stage of the buying cycle. Our search engine marketing experts bid on keywords to optimize your ad performance, increase your Quality Score and bring more traffic and conversions to your landing pages. Quality Score is a metric used by search engines to determine your paid search ads' quality and relevance. The better you are at meeting your prospects' needs, the fewer search engines will charge you for every ad click and conversion.
Is PPC Search Engine Marketing Essential to My Business?
Yes. No matter if you own a local brick-and-mortar store, an eCommerce business, or a large enterprise, paid search marketing should be a part of your digital marketing strategy. Search engine marketing experts estimate that it takes seven to 13 interactions with a brand before a prospect converts. Google search advertising is a cost-effective way to increase brand familiarity.
SEM digital marketing makes your business more visible in search engines. And unlike traditional advertising tactics, internet search engine marketing connects your company with an extremely targeted audience segment. Here are more advantages of PPC search engine marketing: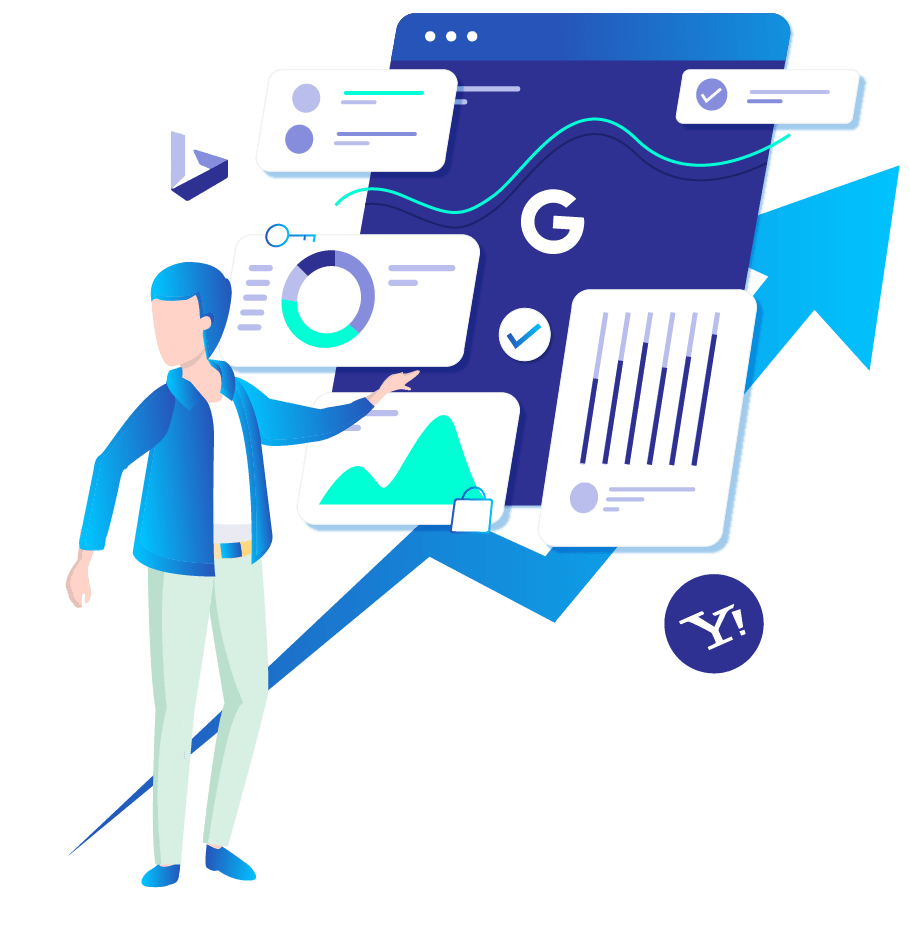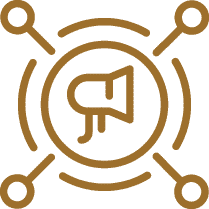 Better Brand Recognition
Internet search engine marketing allows you to choose and bid on the most accurate keywords that match your customers' search intent. Additionally, Google SEM enables you to place your brand name in the ad's headline, display URL, description, and extension link. These tactics increase your chances of securing the ATF Google search results, boost your brand awareness and bring fast visibility to your products and services.

Increased Conversion
One of the key benefits of Google SEM ads is its ability to provide near-immediate results with a fast return on investment (ROI). With the right search engine marketing solutions, you can generate new sales and conversions on the same day. However, keep in mind that continuous Google search advertising and campaign revamp are essential to ensure your year-over-year growth.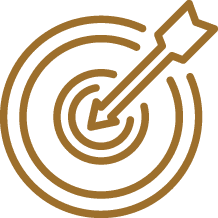 Specific Targeting
Statistics show that more than 30 billion Google searches are conducted every month and 99.9 percent of these global searches do not apply to your audience targeting approach. With SEM PPC, you can leverage various targeting options, such as geo-targeting, ad scheduling, and device targeting, to bolster your ad performance and ensure your Google SEM campaign shows up in the right places.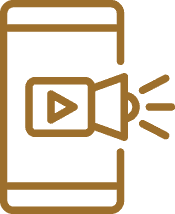 Greater Campaign Control
SEM digital marketing makes it easy to manage your advertising budget, campaign scope, and brand messaging. Unlike in SEO, where search engines decide how organic search results are displayed, Google search advertising gives you control over your calls-to-action (CTAs), ad schedule, audience targeting, and other aspects of your Google SEM ads.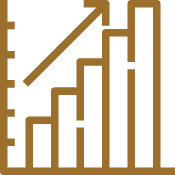 Measurable Growth
Internet search engine marketing enables you to test your ad performance and measure the results for each campaign. With access to in-depth analytics and campaign data, you can determine which ads generate the highest conversion rate for your company in terms of CTR, clicks, impressions, and other metrics.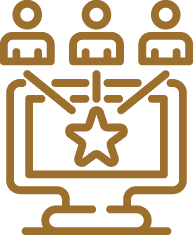 Improved Organic Traffic
Research shows that more than 93 percent of online experiences begin with a search engine. This means gaining higher search visibility positions your brand where the majority of your customers are. By knowing what is SEM and how you can leverage it to your advantage, you can drive high-quality traffic to your website from search engines.
Why Choose Eskay Marketing?
We Execute Growth Strategies for Sustainable Success
Eskay Marketing is a leading innovator in the PPC search engine marketing realm. Our marketing company develops systematic internal processes to ensure all our client campaigns and support services reach successful completion.
Partner with us and get search engine marketing services that match your needs. 
Get a FREE Digital Marketing Proposal